The Greenworks battery powered hedge trimmer features a 22-inch long double-sided cutting blade. It comes with a blade guard, a 24VDC battery and a battery charger.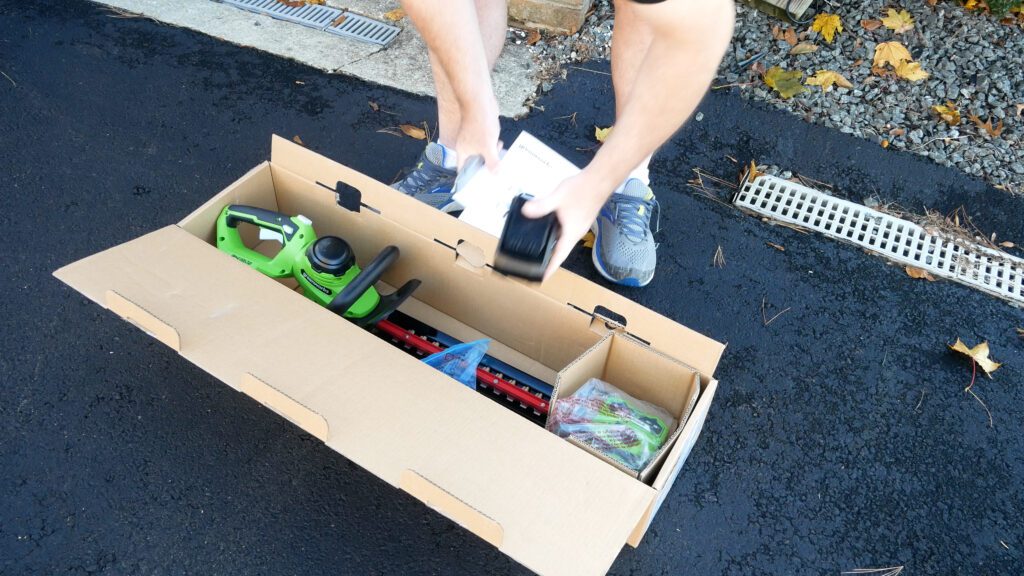 Hedgetrimmer First Impressions
The first thing I noticed how easy it was to use right out of the box. Just as you see in the video. I unboxed it, removed the blade guard, installed the battery and started trimming. I was able to cut through 11 bushes with one fully charged battery. Based on its performance I think it still had enough power to go for another six bushes. I'll shoot another video this fall demonstrating some necessary trimming before winter hits and provide another update.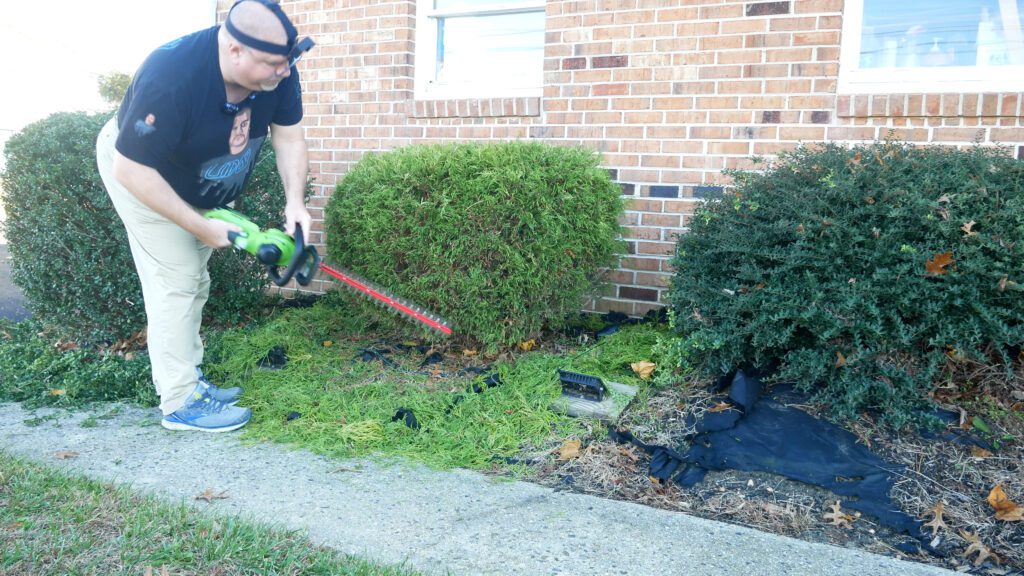 Loving Battery Powered
I'm beginning to appreciate the simplicity of battery powered equipment over gas powered equipment. I still love gas powered equipment but the maintenance can sometimes be too much for me. I purchased the Greenworks battery powered hedge trimmer because my 20 year old Craftsman gas powered hedge trimmer needs to be rebuilt. And the cost to hire someone to trim my bushes would exceed the cost of buying this trimmer. So it made sense and now I have content to create on multiple platforms so it's a win-win.
The Greenworks 24V Hedge Trimmer is available here: https://amzn.to/3Nb2Y1X
The first bush was comparatively larger and I had a lot of trimming to do on it. That bush took the longest. The next two bushes were easier. But, this hedge trimmer cut through all three bushes like butter. The Japanese maple tree was a little tougher since its branches were a larger diameter. Then the bush after that had a branch that was slightly larger than the blade could handle. But with some rocking up and down it ended up cutting right through it. RIGHT ON!
Video Chapters
0:00 Unboxing of Hedge trimmer
0:14 Installation of 24V battery
0:24 First bush trimming
0:49 Second bush
1:17 Inspection of battery level after trimming 3 bushes
1:23 Trimming a Japanese maple tree with larger branches
1:39 Trimming a bush with a thick branch
2:00 The Greenworks 24VDC Hedgetrimmer is U Do It™ Approved!
This and other lawn care and landscaping products are available here: https://amzn.to/3JvCrLU
Battery Powered Versus Gas Powered
I'm impressed with this battery powered hedge trimmer. It only involves me recharging the battery and ensuring that the blades are oiled. If it were a gas powered hedge trimmer, you have:
Mixed gas to deal with and keep in a separate container.
Properly maintain and tune the carburetor.
Keep the air filter clean
Replace the fuel filter
Clean out the fuel tank periodically
Keep fresh gas on hand or put fuel stabilizer in the can and in the tank
House a collection of chemicals for maintenance

Fuel stabilizer
Carb Cleaner
Starting Fluid
Degreaser
Thoughts
Will this Greenworks hedge trimmer outlast a gas powered hedge trimmer? I don't have an answer for this yet. Only time will tell. You can rebuild some gas power equipment but some of the older ones parts are tough to find. And now with the latest issues plaguing the supply chain getting parts for some models will be nearly impossible.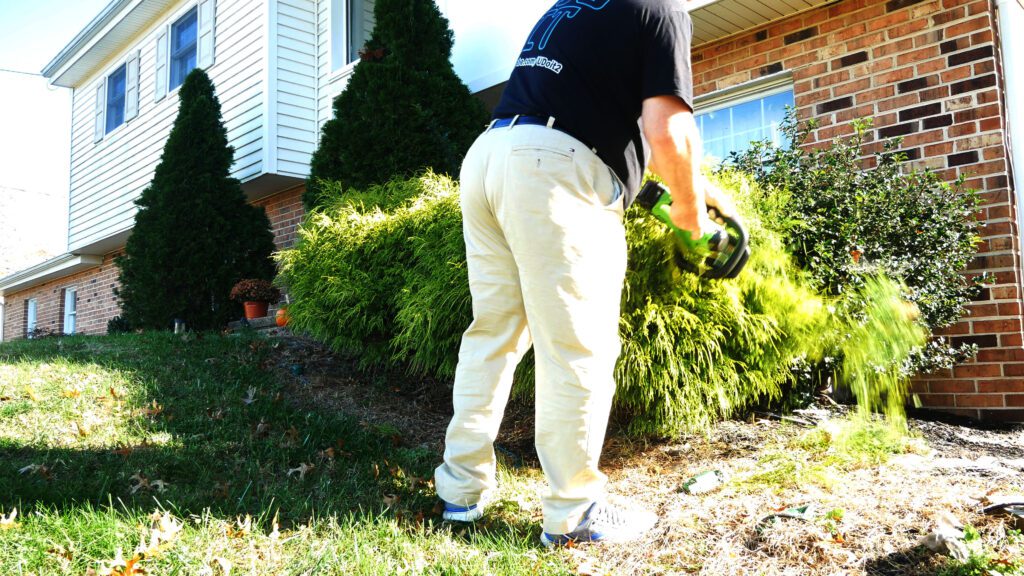 I now own three pieces of Greenworks battery powered equipment because the hedge trimmer performed so well. I purchased their 40V chainsaw and their 40V polesaw. Subscribe for updates and set notifications so you know when the next video is released.
What are your thoughts regarding gas powered versus battery powered equipment? Let me know in the comments.
If you are interested in other U Do It™ articles you can see them here.
Picked out for you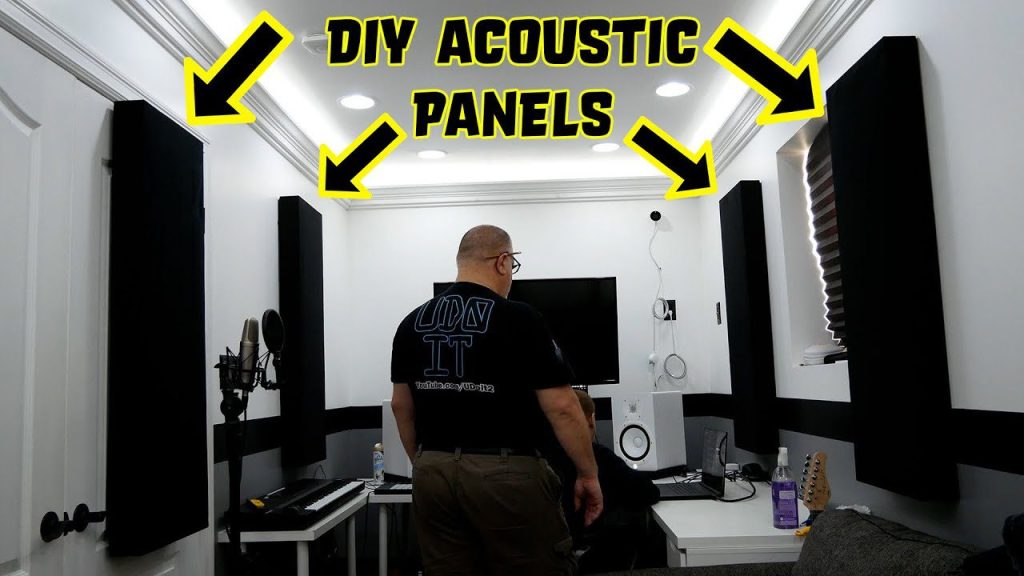 DIY Acoustic Panels for Better Sound Treatment – By U Do It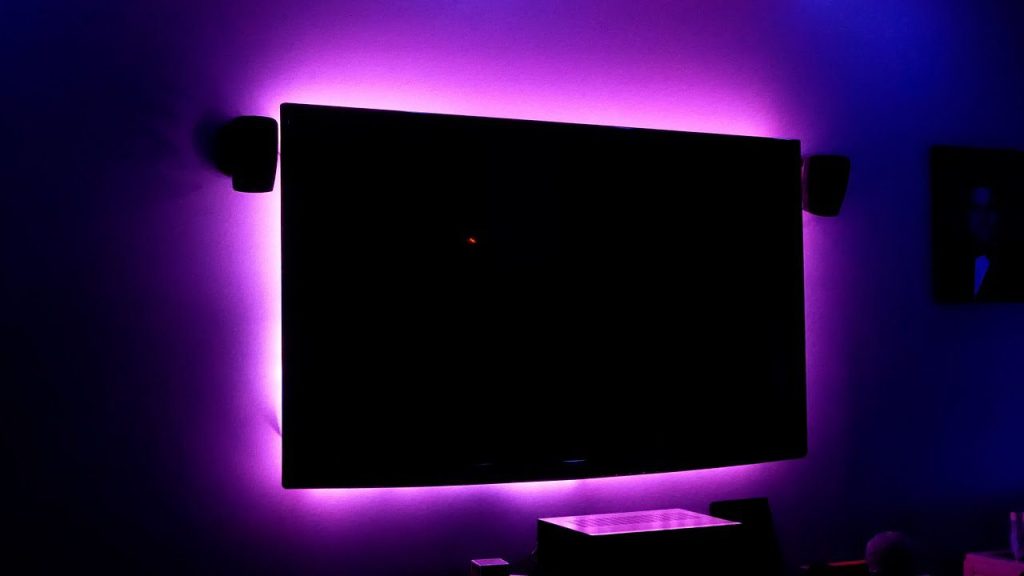 Improve the vibe of your home with Philips Hue LEDs – By U Do It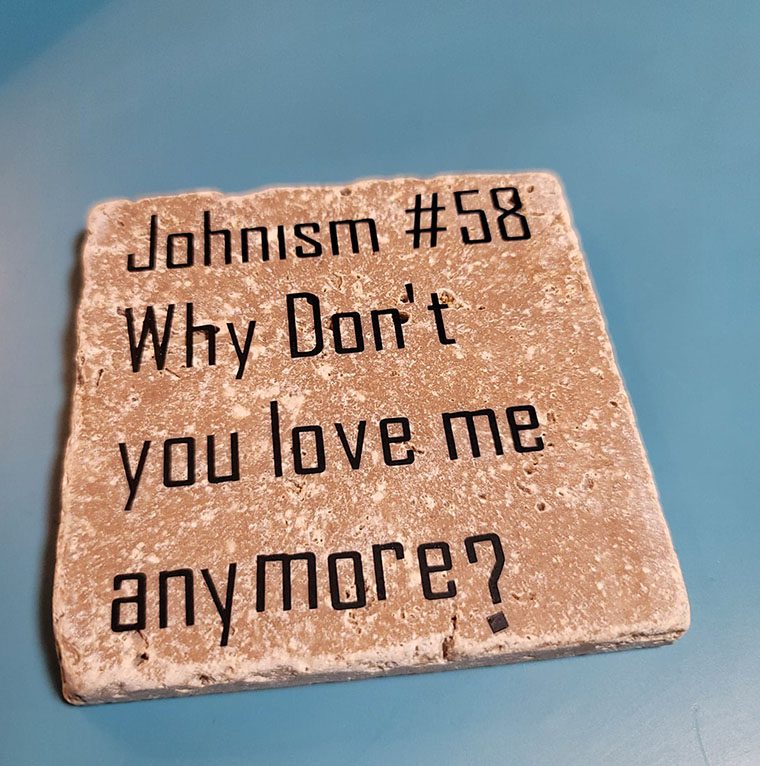 Making DIY tile coasters is super easy with cork – By U Do It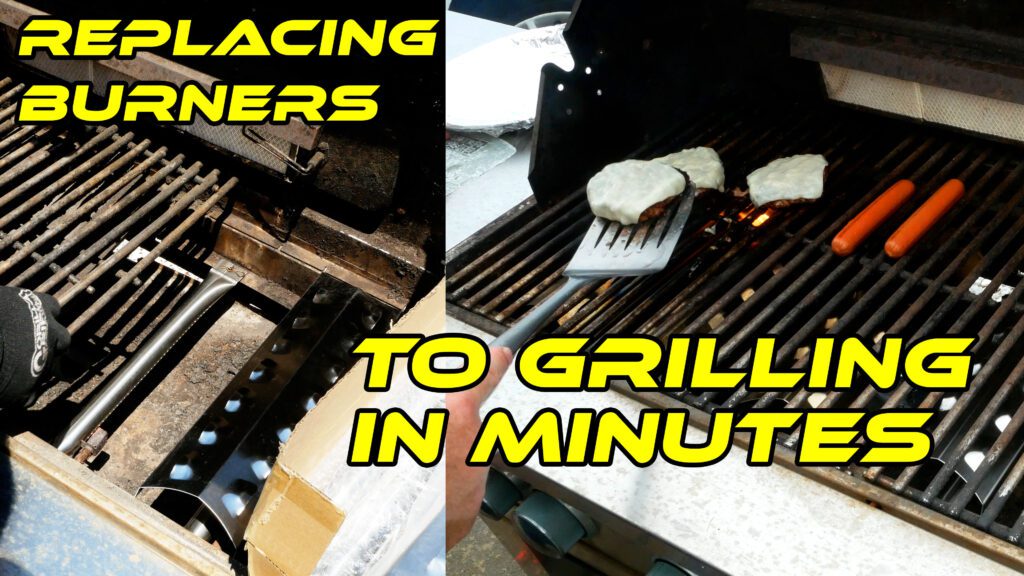 Save money by rebuilding your grill burners – By U Do It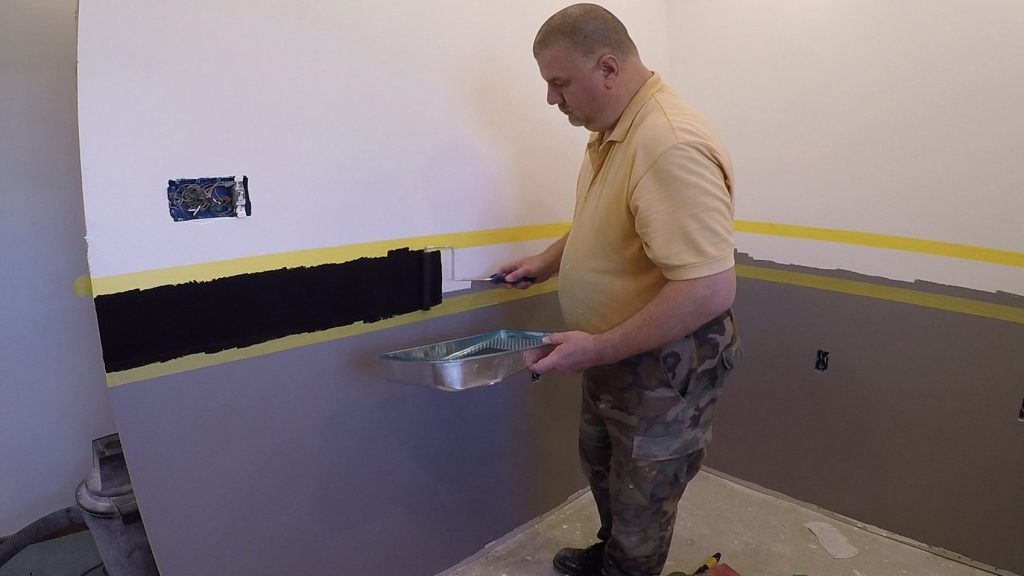 How to paint two tone colors with a laser level – By U Do It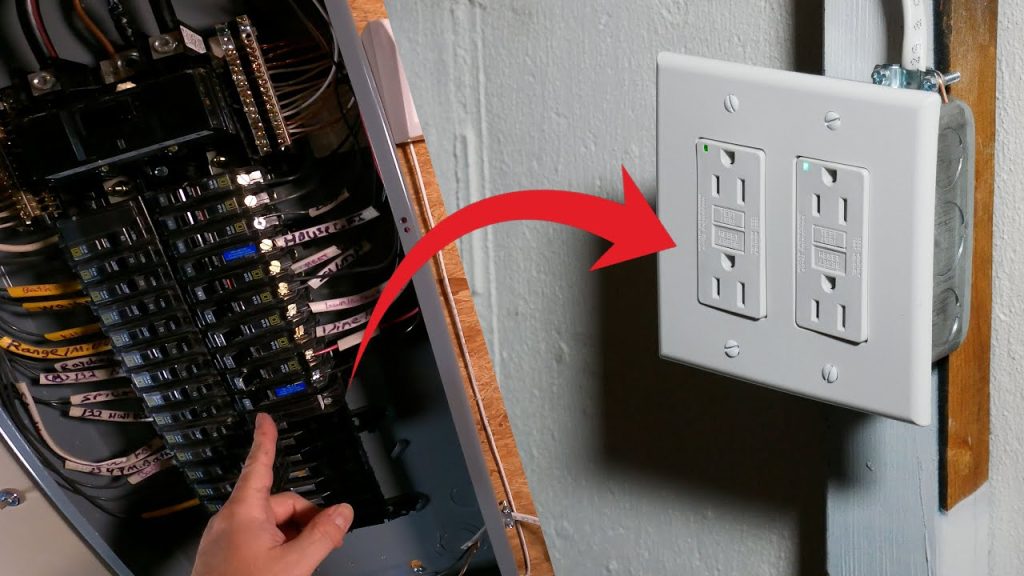 How to install a GFI outlet in basement from start to finish – By U Do It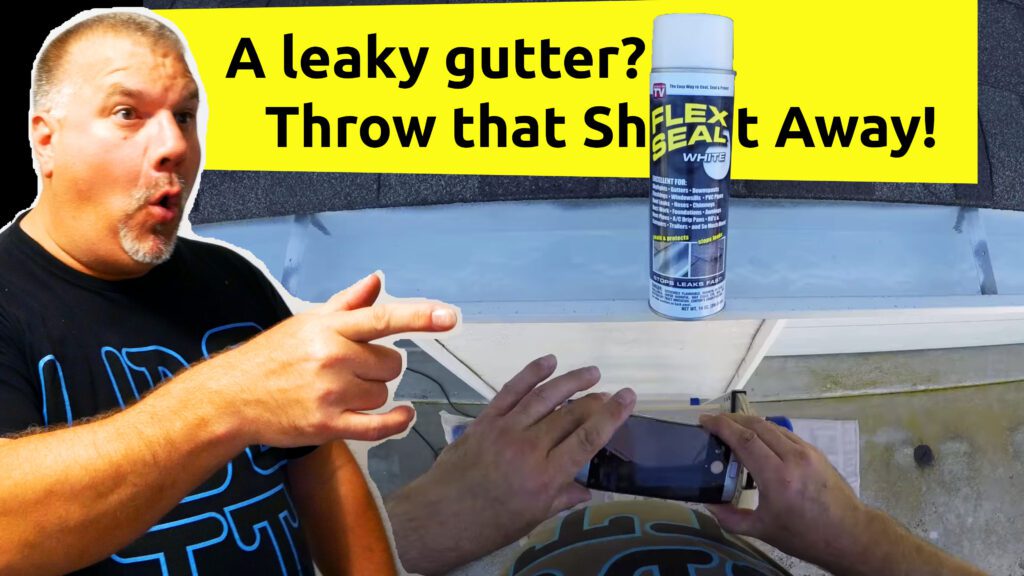 Repair a Leaky Gutter with Flex Seal – By U Do It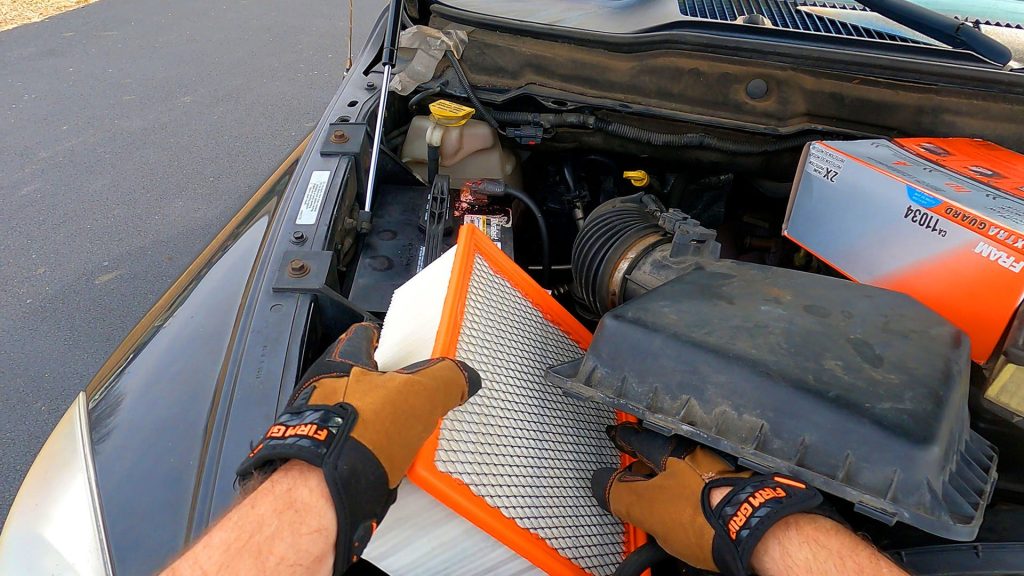 Replace your air filter as part of your regular maintenance – By U Do It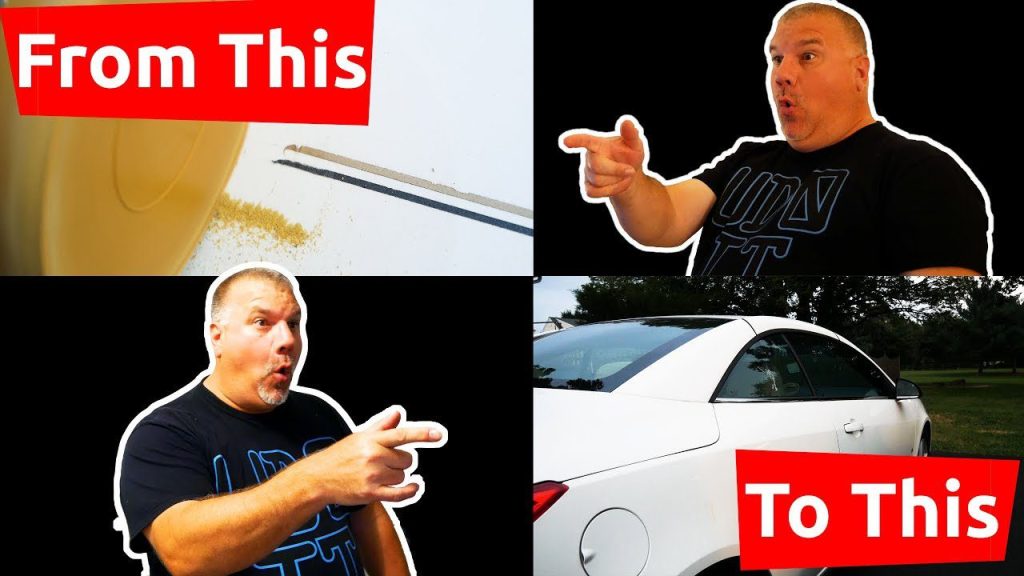 How to Remove Car Pinstripes using an Eraser Wheel – By U Do It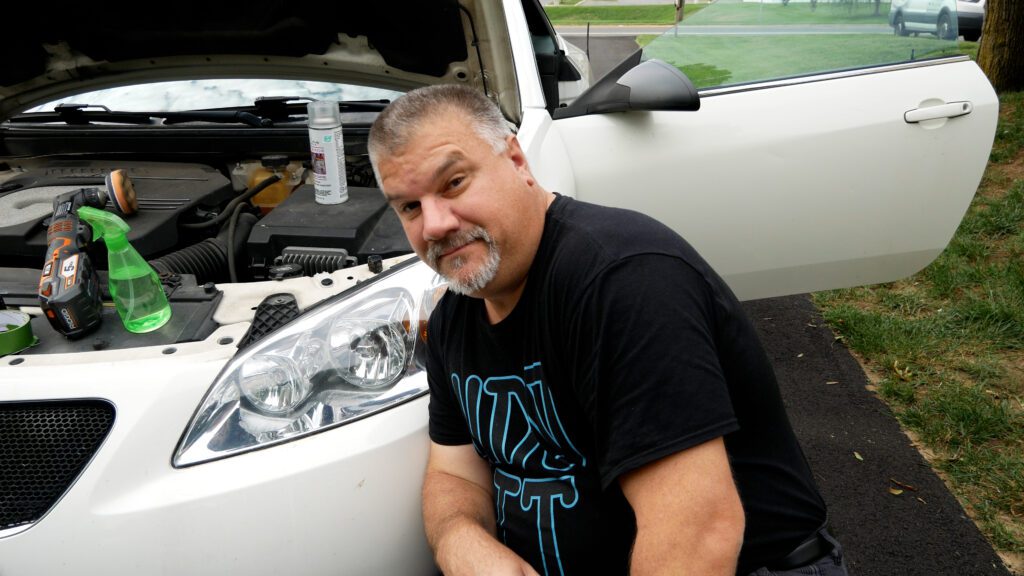 Restore your Headlights in your Driveway – By U Do It
Design of the Day
Follow U Do It on Social Media
What's next? Check out About U Do It, History of U Do It, and Mrs U Do It to learn even more about U Do It.