A Painters Drop Cloth is a Must Have when Painting
No matter how careful you are, a painters drop cloth is a must have when painting. I made several mistakes in the past where I said to myself that I'll be careful. Those famous last words always come back to bite you. I highly recommend that you use a canvas drop cloth when painting or finishing as it reduces the likelihood of you damaging the floor or rugs in the room as you paint. The drop cloth I'm using here is Dirt Defense 78609 9ft x 12ft painters drop cloth 2-pack.
Drop Cloth Video Chapters
0:00 Opening Painters Drop Cloth
0:20 Spreading out the first drop cloth on the rug
1:08 Spreading out the second drop cloth for total rug coverage
1:30 Painting the Walls
2:13 Working in the room with my power tools on the drop cloth
2:24 Shaking out the drop cloth outdoors and folding it up
U Do It™ Contractor Painting Tools & Supplies List.
U Do It™ Contractor Tools for Home List.
Preparing the Area
To use the drop cloth it is recommended that you first clean the floor of any debris by sweeping and vacuuming. If it is hardwood floors that you are protecting this step is especially important. You do not want any debris that could scratch your floor as you walk over the drop cloth. Next, spread out the drop cloth from wall to wall. If you need to use more drop cloths spread them out as well until the floor is well covered.
I not only use the drop cloth but I also use a piece of cardboard for the paint can to sit on along with the paint roller tray. This way, when I'm mixing paint or pouring it into the paint tray any drips will first be caught by the cardboard.
Begin Painting
Arrange your painting tools and supplies in the area but stage them carefully and make a mental note of where you placed them. As you are painting you will lose sight of these items. Walking along your painting path there is a high chance you will step on, bump into or trip over these items. This is why being aware of what is where is very important. Constantly scan the floor while you are painting so you are always conscious of your surroundings.
When I use a paint roller I place that and my paint can on a piece of cardboard as mentioned above. When pouring paint from the paint can into the paint try I recommend using a silicone lid with a pour spout. The higher grade BEHR paints from Home Depot come with a spout built into the lid. This is very helpful.
What to do if you Spill Paint
If you do spill paint on the drop cloth, you have a few seconds to gather it up off of the floor. Again, just a few seconds before the paint begins to soak into the canvas and bleed through onto the floor. My friend and I were painting a warehouse office space years ago and I spilled a 5 gallon bucket on the floor. The drop cloth caught it and I quickly wrapped up the drop cloth with the bucket and tossed it in the trashcan. That drop cloth saved us from replacing a floor through our insurance.
Cleanup
After you finish painting do what you would normally do to clean up your brushes, roller covers and any other tools that need cleaning. Put the lid on the paint. If you are finished painting and you do not need anymore coats of paint, being removing everything from the room. Carefully fold up the drop cloths, take them outside and shake them out to remove any dust. It is recommended that you fold the drop cloths and is best with a helper at the other end. If you are solo, it is still possible but is more difficult. You can see in the video how I shook out mine and folded them.
Safety First
Please observe safety first behavior. It is your responsibility to ensure that you are performing this activity in a safe manner. If you do not feel comfortable performing this activity it is recommended that you consult with a licensed handyman or licensed professional painter. Take all necessary precautions that you can consider. It is best to wear a respirator, gloves and a long sleeved shirt and pants. Enough cannot be said about the safety and awareness in your work area. Remove any obstacles that can be trip hazards. Consult safe operation of a ladder and be aware of your surroundings, such as doors that can open. Consider that occupants may be injured in the event of something happening.
If you are interested in other U Do It articles like this one you can see them here.
Picked out for you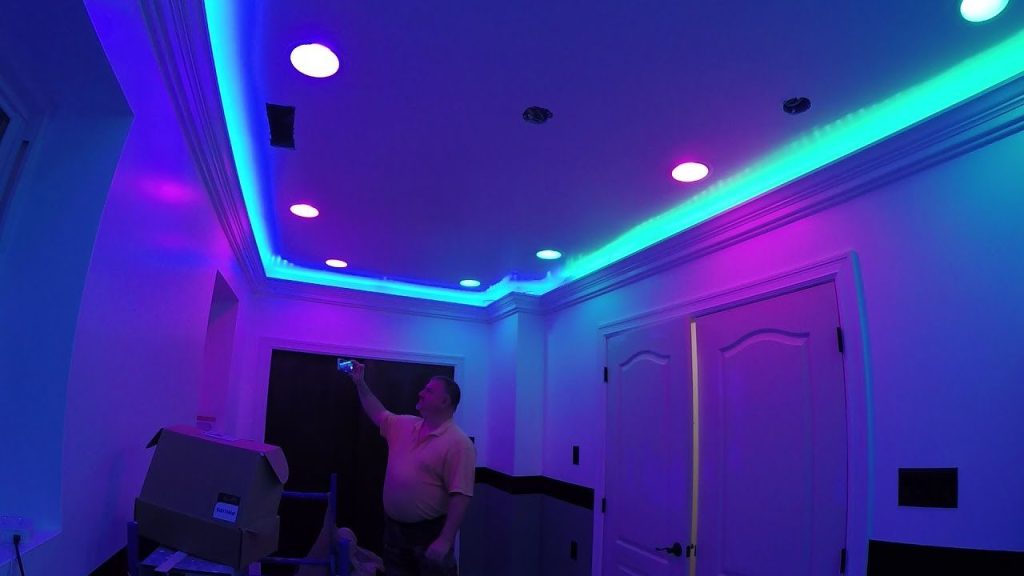 How to Install Crown Molding with Indirect Lighting – By U Do It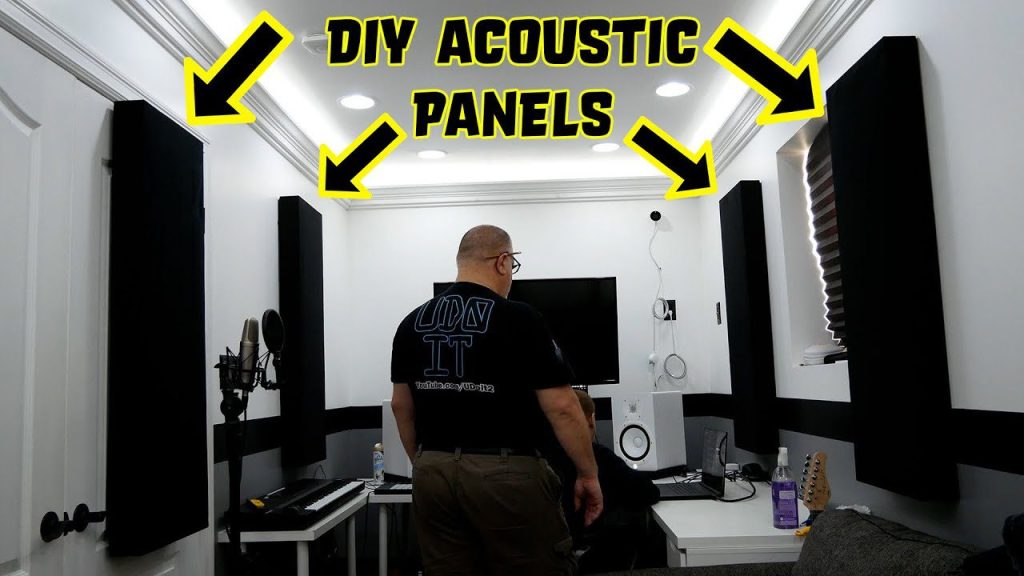 DIY Acoustic Panels for Better Sound Treatment – By U Do It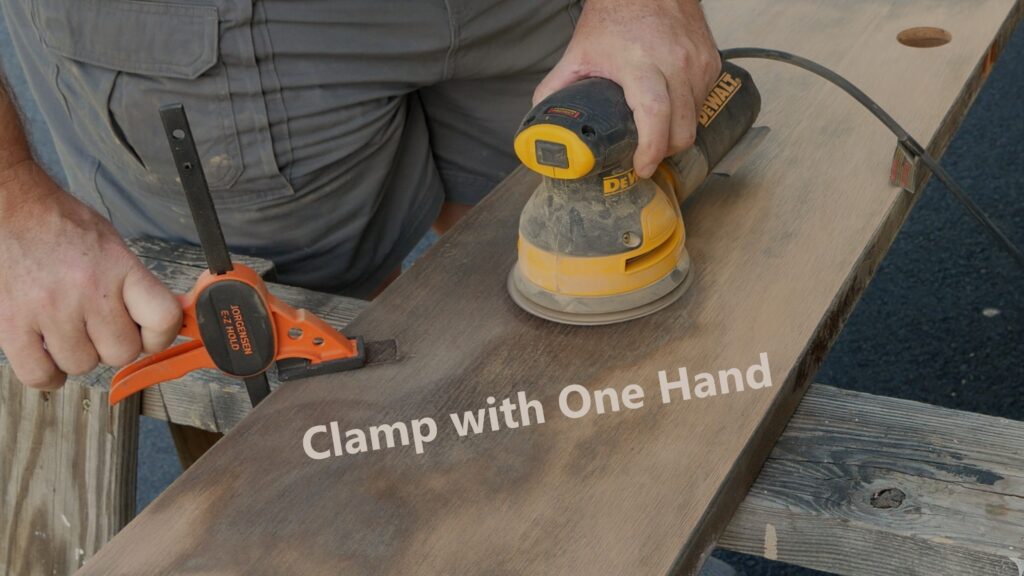 Jorgensen E-Z Hold clamp is quick and easy to use – By U Do It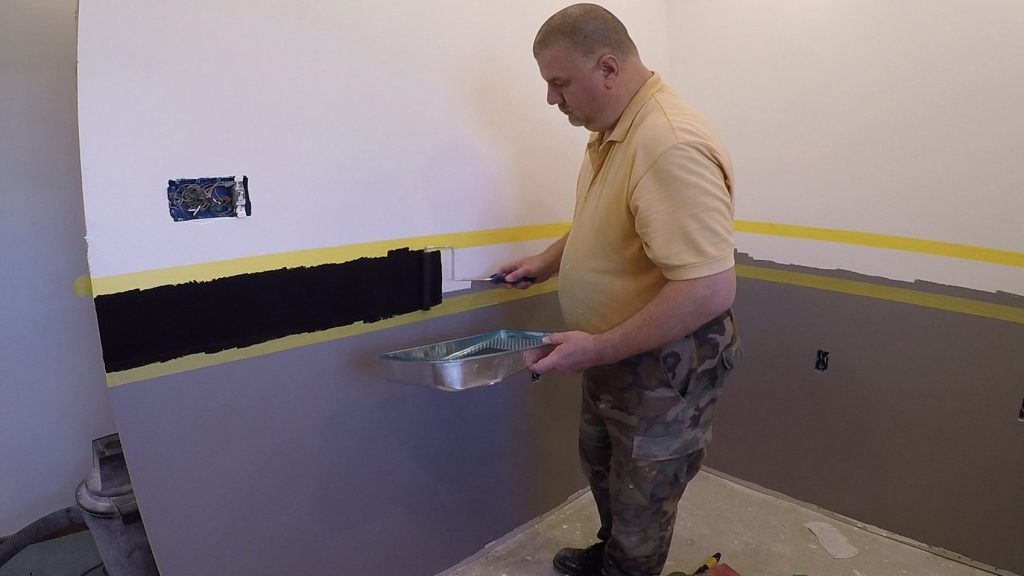 How to paint two tone colors with a laser level – By U Do It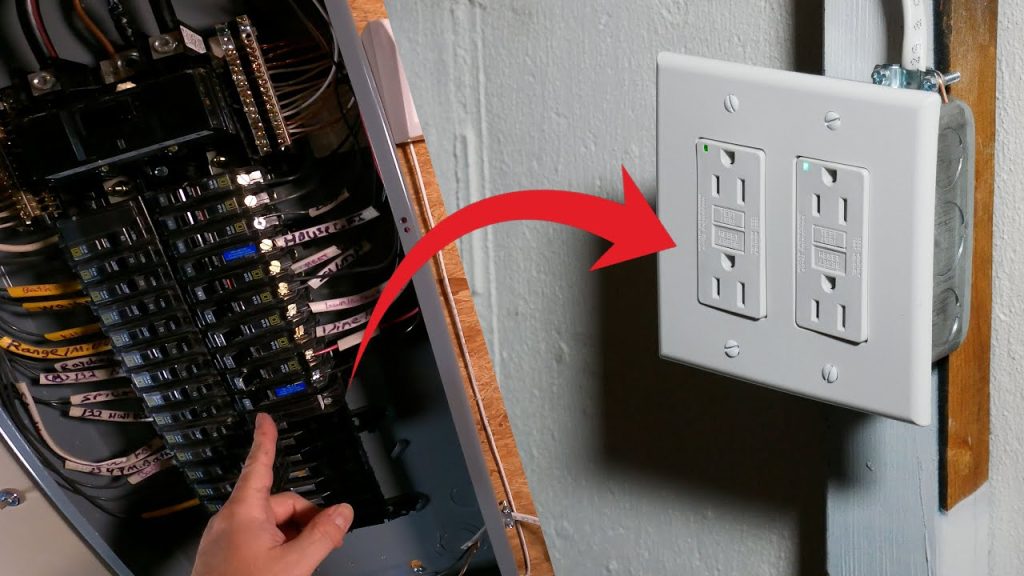 How to install a GFI outlet in basement from start to finish – By U Do It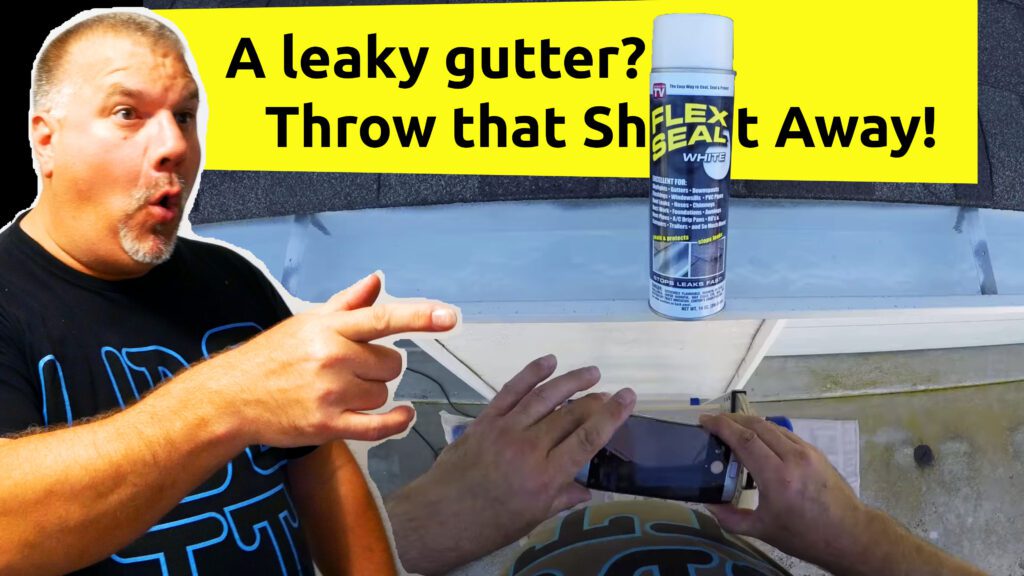 Repair a Leaky Gutter with Flex Seal – By U Do It
Design of the Day
Follow U Do It on Social Media
What's next? Check out About U Do It, History of U Do It, and Mrs U Do It to learn even more about U Do It.