The KAPRO 985D Digiman 48-Inch Digital Level features a digital backlit display that offers several modes to measure level and plumb in degrees, percent grade, and more. The level includes a carrying case with a handle for protection, safe storage, and transportation. You'll see that you can quickly measure an angle, level, or plumb. With the 985D you're set to use it at home or on the job site. KAPRO was kind enough to send me this level for use on my projects on jobs and around my home.
Digital Level Battery Installation and Initial Powering Up
The carrying case has a pouch where the included 9V battery is stored. This pouch can also fit a notepad or even a construction calculator. Installing the battery was a little tricky. At first, it didn't seem that the battery would install in the end but the more I looked at it the clearer it became to me that this is the correct location for the battery. It requires a forced fit to install the battery. But once installed, you can see that it is important since you want the battery to be locked in place so it doesn't break free from its holder. Once installed, the digital display can be powered up by pressing the power button one time. You'll notice the green backlit display to help in dimly lit areas. And while outdoors, the high contrast LCD display is quite easy to read.
Digital Features of the KAPRO 985D Digiman
The 985D Digital Level features a high-contrast backlit LCD display with large buttons for interacting with the interface and powering the level on and off. The buttons on the level include a beep when a level angle is achieved. This beep is also signaled at 45 degrees and plumb at 90 degrees. And the beep can be disabled by pressing the chime button. The mode button cycles through the various modes built into the digital interface. These modes include percent slope, degrees, inches per foot, and millimeters per meter. You'll notice in my video that I utilize the percent slope and degrees.
The calibration button is useful for taking an angle reference to an existing surface. For instance, you may have a sloped floor and you need to achieve a 45-degree angle relative to it. In this case, you lay the level on the floor, press the Calibrate button and begin tilting the level until 45 degrees is achieved. If the chime is on the level will continuously beep once 45 degrees is achieved. Take your measurement and move on to your next task.
Digital Level Video Chapters
0:00 Unpacking KAPRO 985D
1:24 Side view of vertical vial
1:43 Review of Directions
2:37 985D 9V Battery Compartment
3:04 Review of KAPRO 985D digital display
3:12 Percent Slope / % Slope
3:36 Level Buzzer / Audible beep for level
4:00 Direction arrows to achieve level
5:35 Using the level in a typical scenario
8:36 Measuring slope of garage floor that settled
Applications
The 48-inch level is great for finding plumb and level. In my future applications, I'll be using this level to identify a 1% slope for a concrete pad in my backyard. We want a 1% slope so the water will be shed off of it. I was also able to use it in my garage to identify the slope of the floor. You could see that the floor sloped 1 degree on the left-hand side and 1.5 degrees on the right-hand side. This combined slope resulted in a gap between the garage floor and my garage door of about 1 1/2 inches.
So, I'll be knocking out that concrete and installing new. I plan on using the level to place a board in front of the door. This board will help me identify if continuing the 1-degree slope is ok. Or, if I need to knock out the floor across the entire front of the garage and pour new.
Other Resources
This video is also available under the titles:
Picked out for you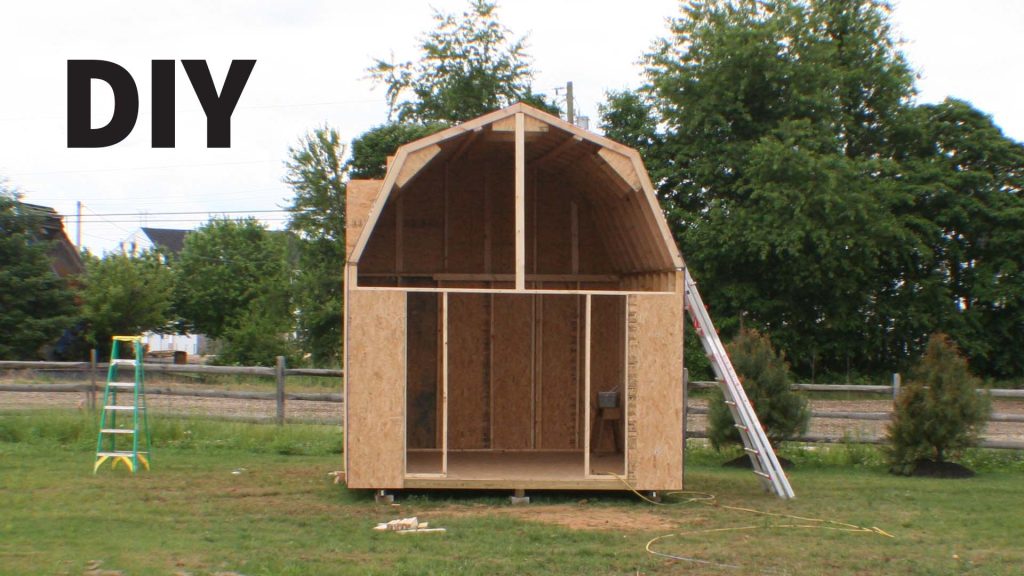 Do It Yourself Build a Shed – Planning and Estimating – By U Do It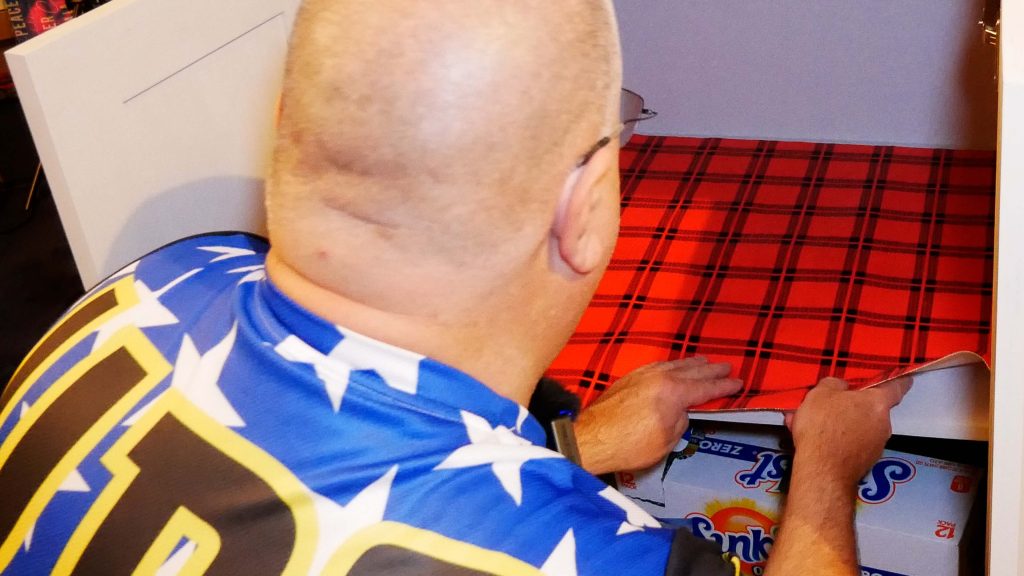 Protect your Cabinets with Drawer and Shelf Liner – By U Do It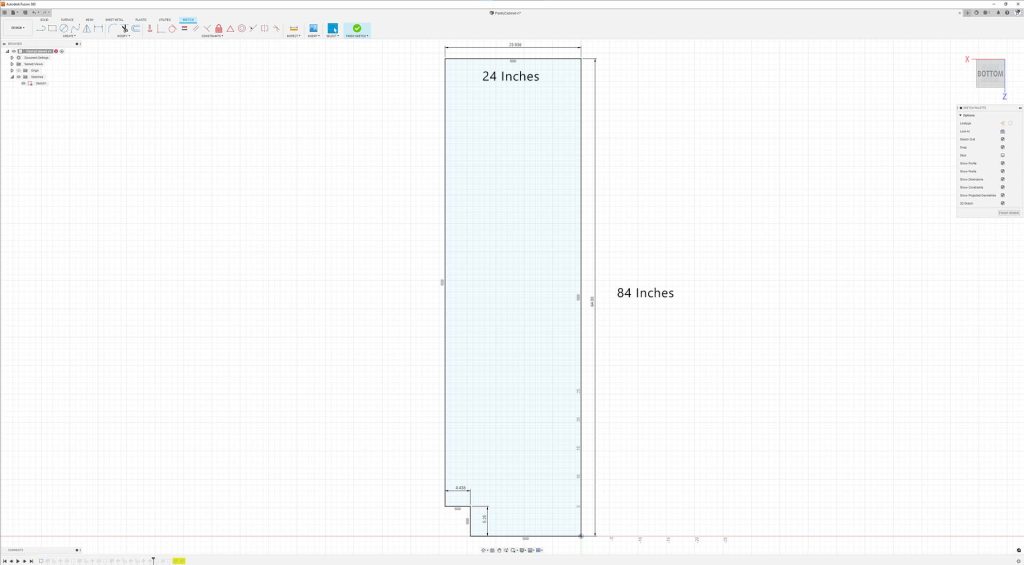 Our Kitchen Storage Is Lacking – DIY Pantry Cabinet – By U Do It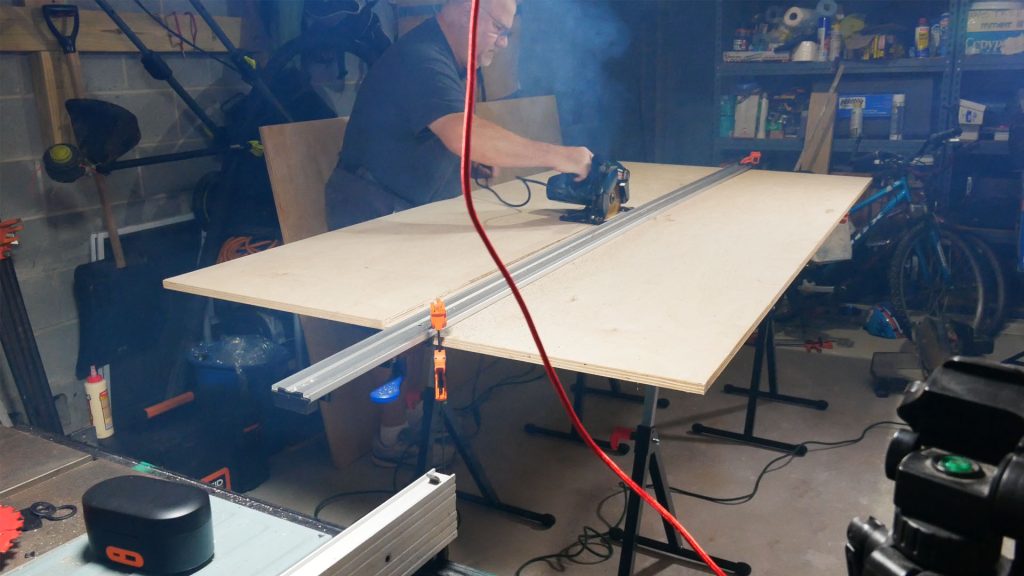 The First Cut – DIY Pantry Cabinet Part 2 – By U Do It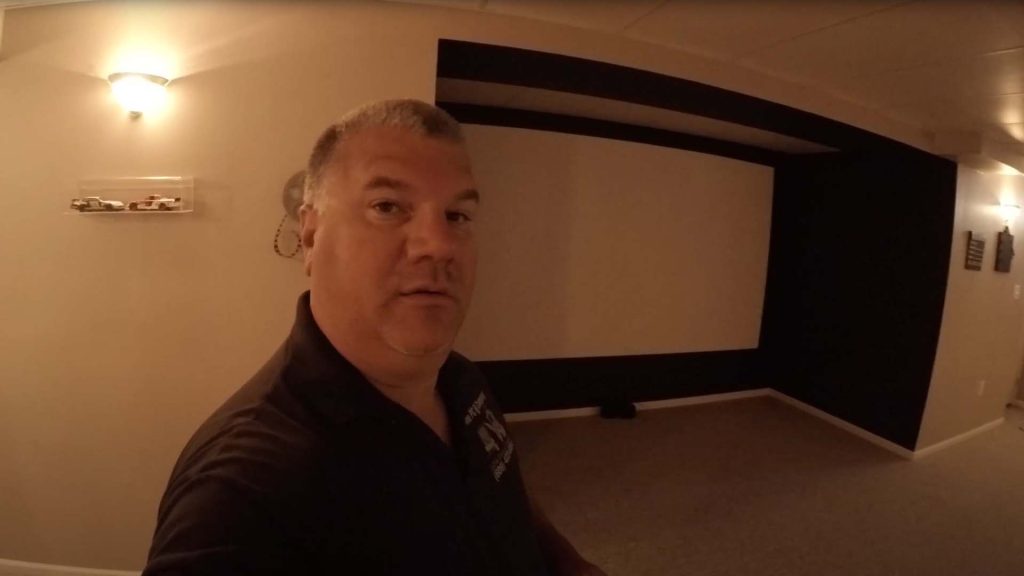 Do It Yourself or Hire a Contractor – By U Do It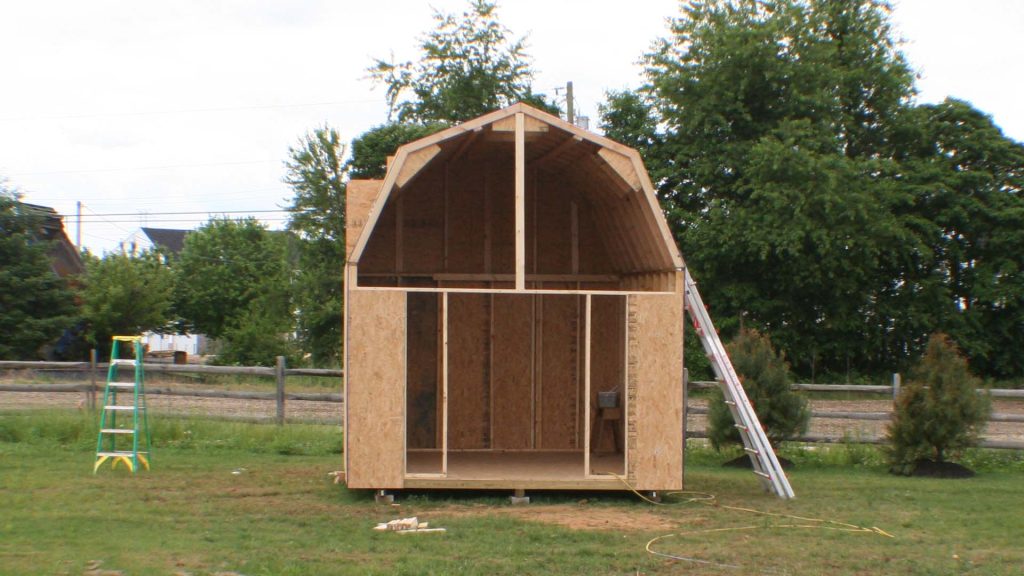 Do It Yourself Build a Shed – Where to Start – By U Do It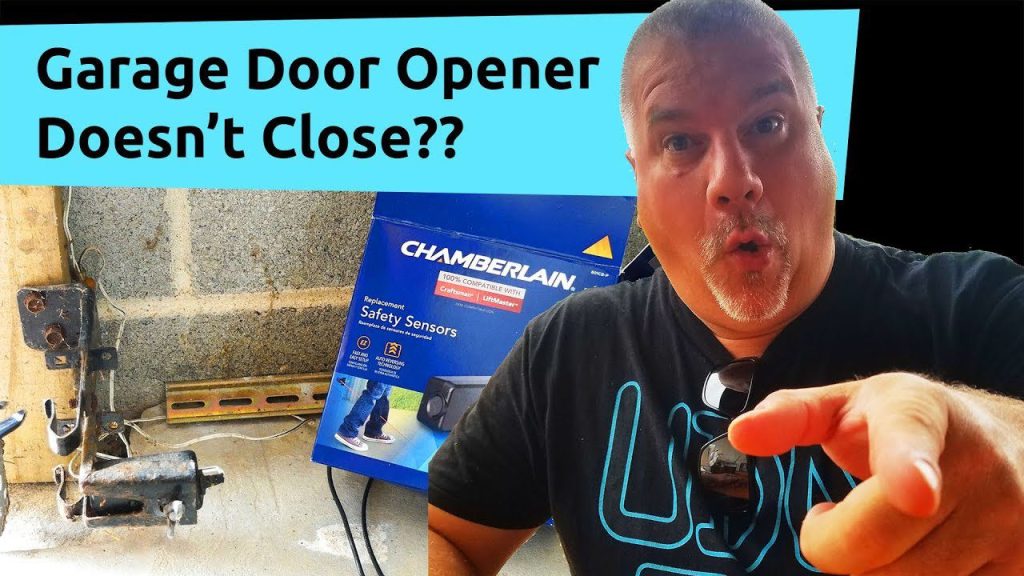 Garage door wont close unless I hold the button down – By U Do It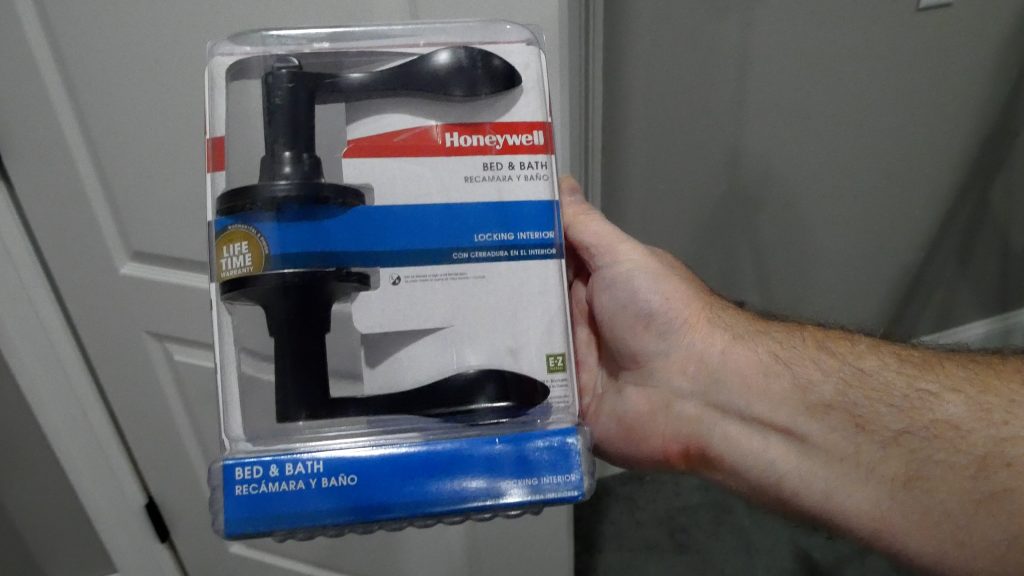 How to Install a Door Lever for a Bedroom – By U Do It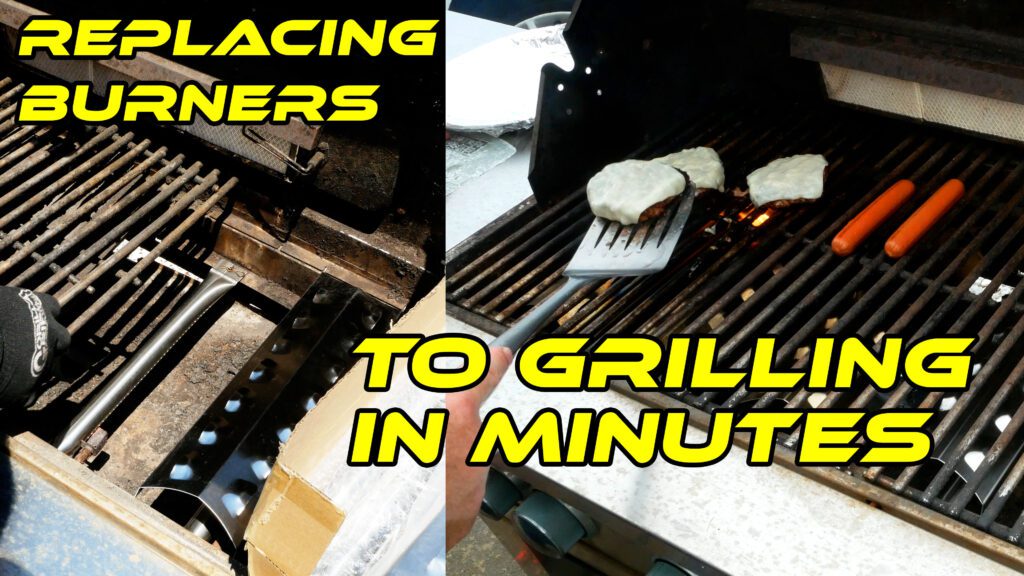 Save money by rebuilding your grill burners – By U Do It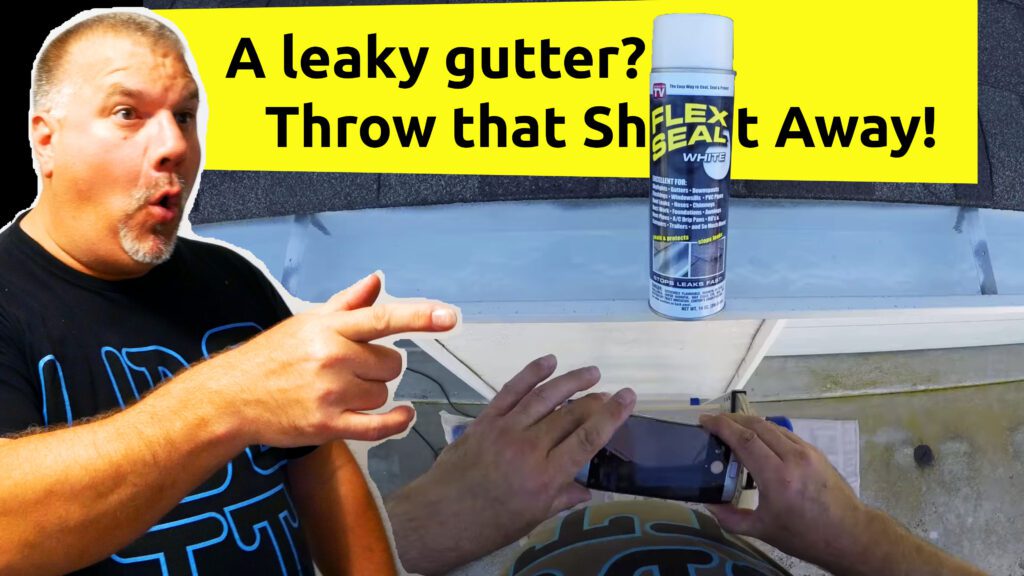 Repair a Leaky Gutter with Flex Seal – By U Do It
Design of the Day
Follow U Do It on Social Media
What's next? Check out About U Do It, History of U Do It, and Mrs U Do It to learn even more about U Do It.