The Rode Wireless Go II microphone is now my preferred microphone for all of my videos. It offers a strong rejection from far audio sources, e.g. HVAC, fan, motors, room noise, etc. While picking up the audio from the talent you are interviewing or you. When I'm shooting my videos solo I wear both microphones on my shirt collar. I marked one microphone with an R using a gold sharpie pen. It's easy to remember now. I always attach the microphone with the R on it to the right side of my shirt collar. And of course I clip the other unmarked microphone to the left side of my shirt collar.
Bonus Features
The set consists of one wireless receiver, which connects to a camera through the audio jack and two wireless transmitters. The operative word being CAN in that last sentence. The receiver has the ability to record and store seven hours of audio internally. The receiver can also connect to a computer to transfer the files over USB where you can incorporate them into your video editor with syncing to the video (or audio editing software). This is a great feature in case the audio connection between the receiver and the camera wasn't perfect you still have a way of getting the audio.
Did you know you can also connect the Wireless Go II receiver to a PC and use it as another audio source? This will be in a future video.
Video Chapters
0:00 Introduction to the Rode Wireless Go II microphone system
1:23 Camera mounting and connection
2:00 Receiver display showing levels
3:00 Buttons to change settings
3:42 How receiver mounts on camera
4:11 RF / EMI noise rejection / filtering test
4:55 Usage of microphone and noticeable difference when both microphones are used
How I Use the Microphone
I use these microphone's on my Panasonic G85 micro four-thirds camera. Adjusting the audio setting all the way down to -12dB on the Panasonic was necessary since the microphone's level was too high. I've been using the microphone out of the box with the factory settings for over a year now. Even with this -12dB setting it was picking up my breathing. That is not something one can easily edit out.
This microphone as well as other audio gear is available here: https://amzn.to/44gtaiR
Below is an example of a typical setup where I have four cameras being used (and my Samsung Galaxy S22 Ultra).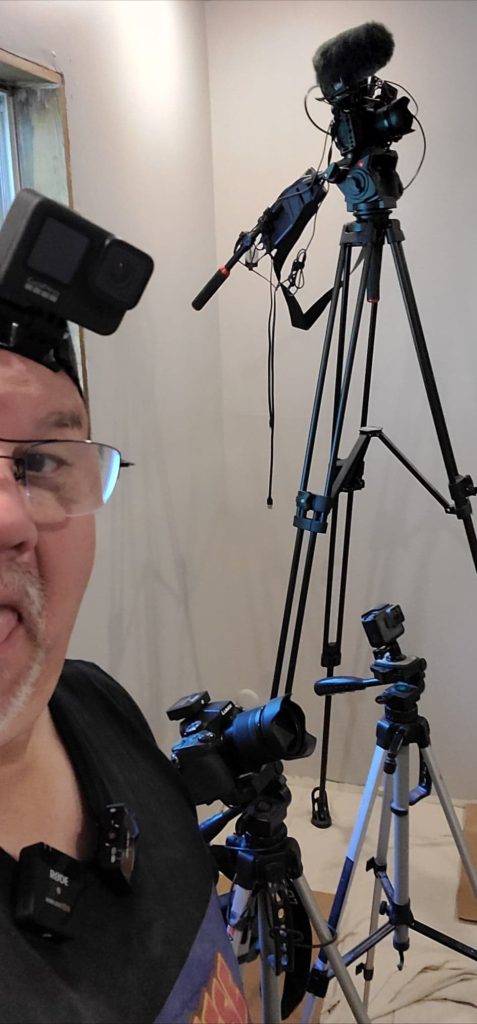 Firmware Upgrade
While working on a second version of this video (not out yet) I discovered that I could upgrade the transmitters' and receiver's firmware. It was not easy to upgrade as there were issues. I had problems resyncing the transmitters with the receiver. Once finished I learned about some features that were new to me. One allowed me to adjust the audio level sent through the audio jack but up to -30dB. I did this and my audio is near perfect. After this change I rarely have to do anything in post production in Adobe Premiere Pro or Adobe Audition.
The battery in the transmitters lasts an average of 7 hours while the battery in the receiver lasts longer. Charging the trio of devices isn't fun as you need a multiport charger to help. And furthermore the charging/data cables are quite easy to misplace as I have. I have since purchased a charging case made by Neewer that allows me to plug the microphones into USB C plug, which is recessed inside individual molded bays.
Past Purchase History
My first microphone was the Rode VideoMic Go (great starter microphone for someone on a budget), which is a passive microphone. It was great and had decent side and rear rejection. It even picked up a conversation between boaters about a 100 yards from me. I was on the shoreline and they were trolling by in the bay. I was amazed. As I took this around from location to location for whatever reason I began noticing problems in my audio. I realized that it was whenever I was near a cell tower or a WiFi router. It was obvious in the audio waveform as well with discernable clicking (most likely associated with the nearly devices transmitting). And it was even strong when I was texting with my smartphone. Even more so if my smartphone was on roaming and close to the microphone.
Another Solution was Required
I needed another solution since my video content would suffer as a result of this interference. That's when I purchased the Rode VideoMic Pro+ (this is a great microphone where you need rejection from WiFi, cell phone, and other sources of Radio Frequency [RF] or Electro Magnetic Interference [EMI]). All of my videos up to the point of my purchase of the Rode Wireless Go II microphone has been recorded with the Rode VideoMic Pro+. I use it on my primary camera, which is the Panasonic G85. I have two Panasonic G85 cameras. This microphone is great but it picks up some room noise, fans, motors, etc. This noise is not overbearing but is noticeable.
And now of course I the Rode Wireless Go II microphone, which is the whole purpose of this video.
If you are interested in other U Do It articles like "Making DIY tile coasters is super easy" you can see them here.
Examples of Microphones in Use
Here's a snapshot of me wearing the microphones while performing in a TikTok video.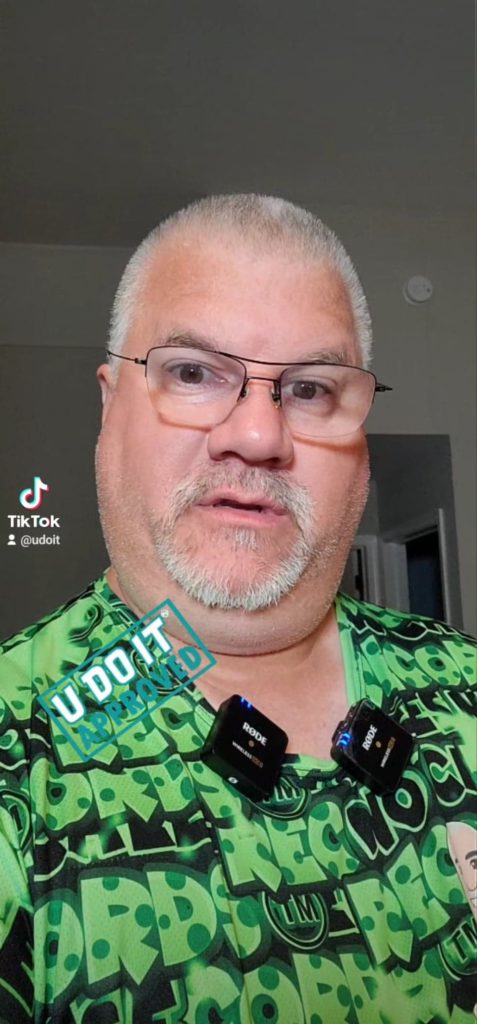 Picked out for you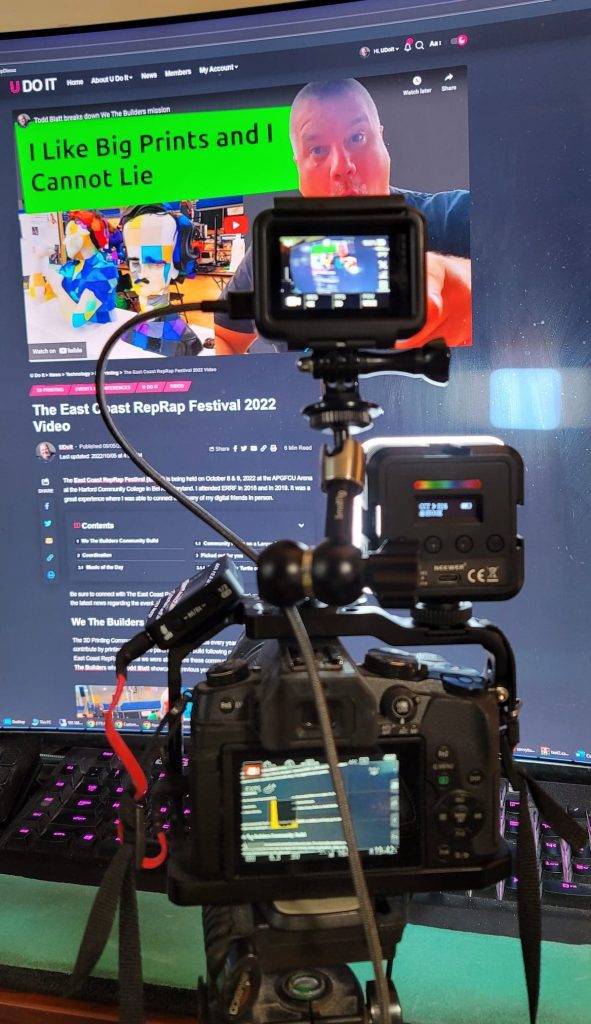 Enhance your Video Quality with this Battery Powered Light – By U Do It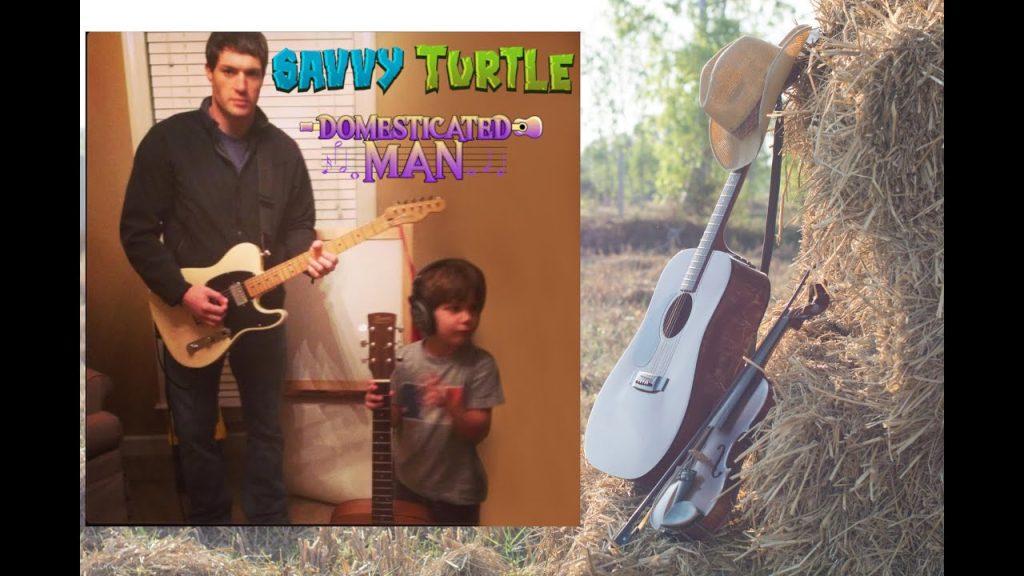 Savvy Turtle – Domesticated Man (Feat. Ryan Whyte Maloney) (Official Music Video) – By Savvy Turtle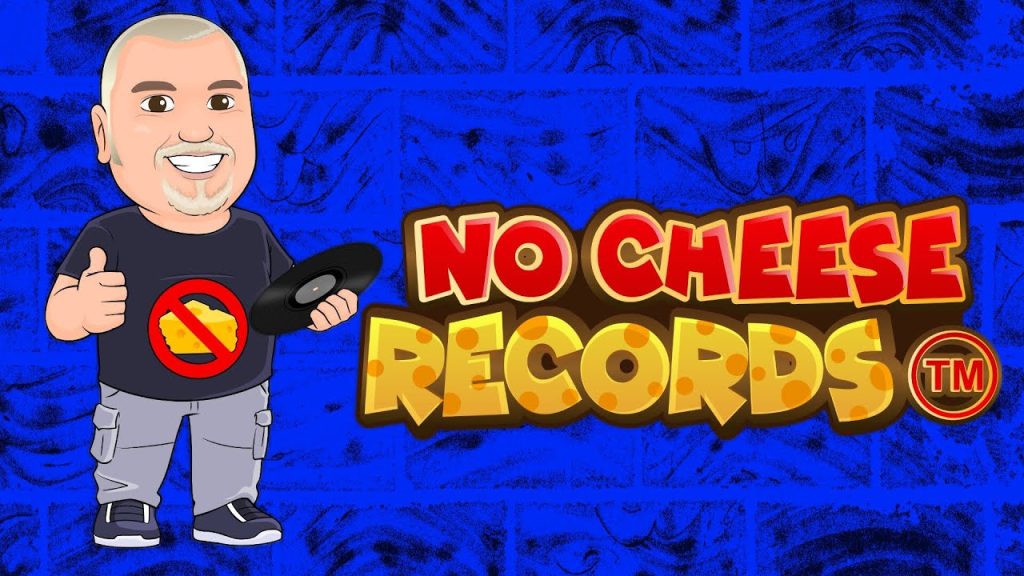 U Do It – Bigginz Group Therapy (Feat. Savvy Turtle) (Feat. Northside Nate) (Official Music Video) – By U Do It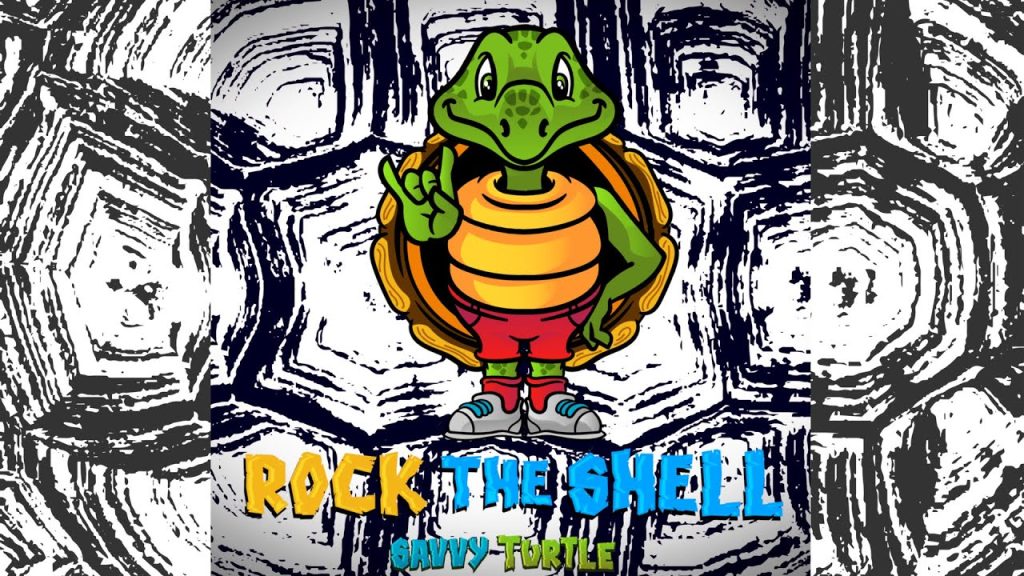 Savvy Turtle – Afterlife (Original Artist) – By Savvy Turtle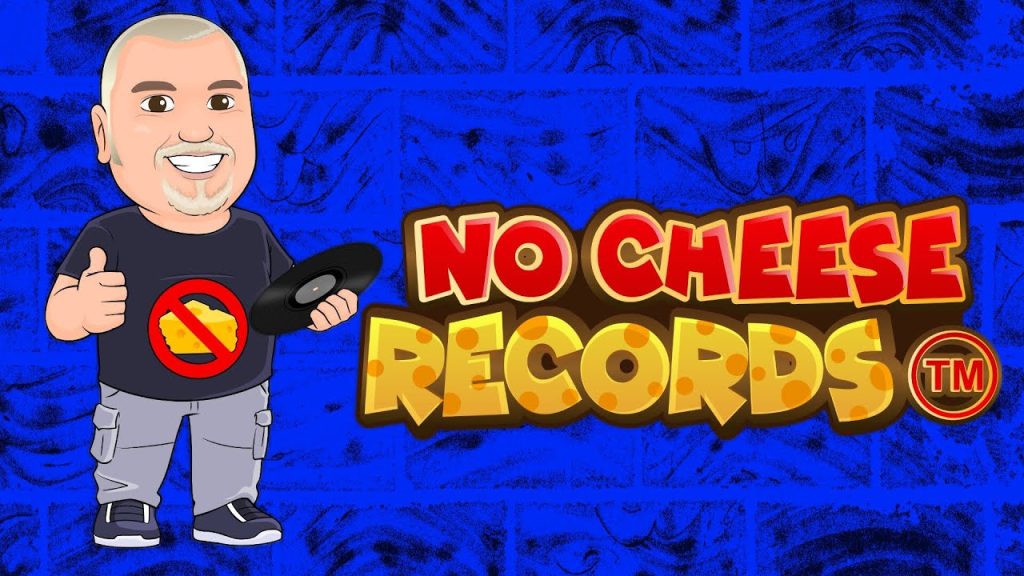 U Do It – Bigginz Group Therapy (Feat. Savvy Turtle, Northside Nate) (Instrumental) – By U Do It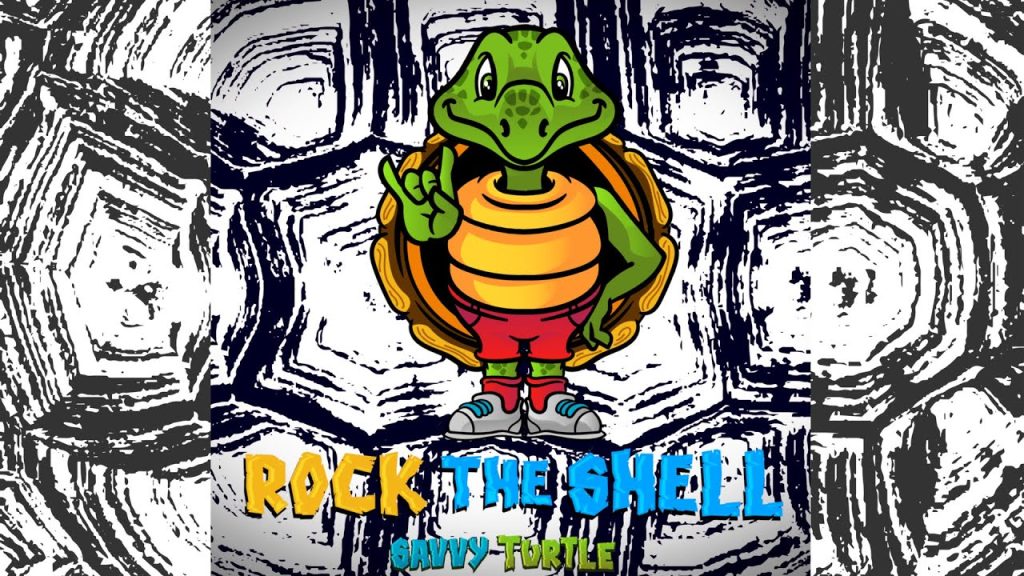 Savvy Turtle – Rock On (Original Artist) – By  Savvy  Turtle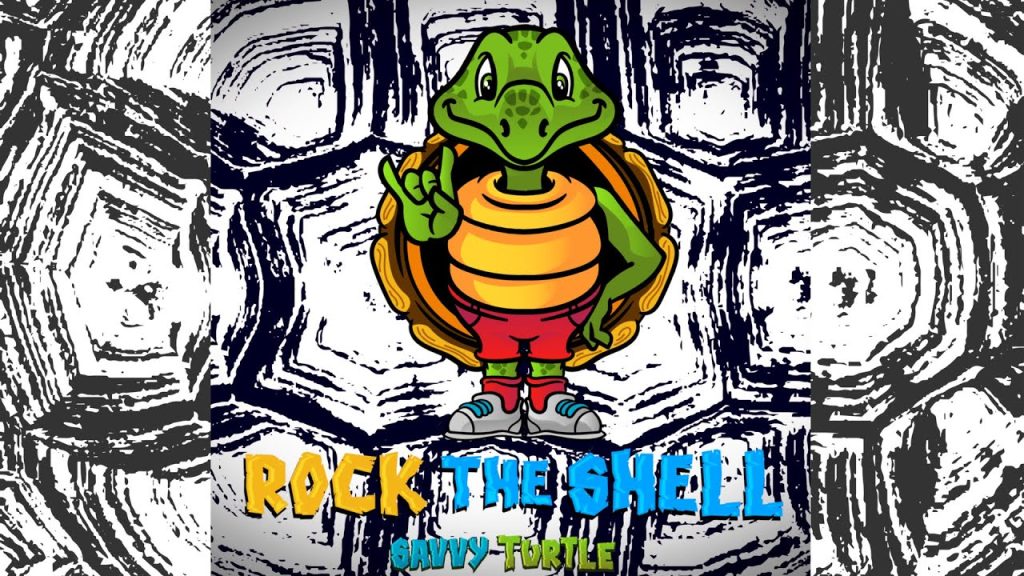 Savvy Turtle – Rock The Shell (Original Artist) – By Savvy Turtle

"No Cheese Records was formed with the help from my mentor
Savvy Turtle
. I am fortunate to call him a dear friend and a family member. I am not worthy of his mentorship and I am taking advantage of every minute of his time he provides me. For those who know Savvy please know that Savvy's time is not wasted on me." – 
No Cheese Records
Music of the Day
Follow U Do It on Social Media
What's next? Check out About U Do It, History of U Do It, and Mrs U Do It to learn even more about U Do It.